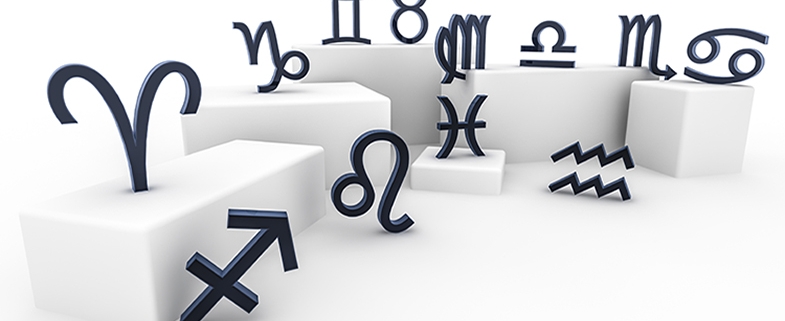 Monthly Horoscope Updates
We all like to have a sense of how to work with the energies available to us, right? Check-in here each month from around the 25th of each month to get the heads up on what type of astrological energies and patterns you have available. To book your personal consultation, click here
Monthly Horoscopes December 2022
Aries (March 21st - April 19th)
Do you feel like escaping the end of year Christmas rush? If so, you can take off to distant shores if you like. Travel is likely to recharge your batteries this month, So, too, could communing with nature or a spiritual retreat. This is you month to dream. You may welcome travellers from afar, people who lift your spirits. Other cultures and associated activities may appeal as an alternative to the Christmas rush. Or perhaps you could immerse yourself in a Christian celebration. Truth is what you seek and truth is not constricted to one religious belief.
Taurus (April 20th - May 20th)
Your joint resources are under the microscope this month. Joint resources include any financial matters shared with a personal or business partner, bank accounts, investment properties, stocks, shares and such like. Anything that is considered an asset. You may need to shuffle some of your investments, particularly if you want to extend your credit to pay for a trip or a big-ticket item. You may receive a boost. Or perhaps you need to rethink an investment that causes stress. Funds generally have been challenging for Taurus since 2018. This month sees you continue to juggle your assets.
Gemini (May 21st - June 20th)
Love and marriage go together like a horse and carriage, or so the song lyrics go. This month sees someone, possibly a Sagittarius, gallop into the marriage sector of your Solar Chart. If you are already married then your partner is likely demanding attention and/or changes in the status quo. If you are single then be prepared to be swept off your feet. Are you ready to commit? If not then it could be you galloping away. The idea is to focus on moving ahead in a partnership, business or personal, that supports your goals.
Cancer (June 21st - July 22nd)
Incorporating fun on a daily basis is going to boost your energy and help you achieve your goals. You need to get moving in ways that are pleasurable. Rewards are coming your way. You only need to let go and trust in the flow of abundance. The lucky planet Jupiter is high in your Solar chart spreading good will. It's time for your promotion, if you are due, or to find greener pastures, the publishing of your work or travel plans. Daily practices give you the ability to step out of your comfort zone, dream and fly.§
Leo (July 23rd - August 22nd)
December is your month to seek fun in the sun. If you are in summer season in the southern hemisphere, then you can enjoy the warmth and the radiance of the Solar centre. If you are heading into winter then you could travel to warmer climes. Either way you need to play during December. Your playful spirit is likely to inspire others, particularly if you are a member of a social club or group. Children may also feature more prominently now, sharing your enthusiasm for your ventures. Forget about the future and enjoy the present moment.
Virgo (August 23rd - September 22nd)
You gravitate towards family this month. As you focus of family, you are willing o change your routine to accommodate your nearest and dearest. You could literally have family visitors staying in your home, or travel to visit loved ones. Alternatively, your home may become your haven with projects that make it more comfortable and fun for yourself and those who share your living quarters. It's also possible that you travel with your partner, or search the internet to plan a dream trip. Tickets booked now give you an optimistic outlook for the future.
Libra (September 23rd - October 22nd)
Decisions are never easy for Libra people. You weigh up the pros and cons and still end up uncertain which direction to take. This is particularly true when Mars, the planet of action, is Retrograde in the sign of duality, Gemini. So, December sees you in somewhat of a fence-sitting dilemma. The answer lies in your mindset. Take steps to ensure you are in a positive frame of mind. Perhaps a short trip away could give you a fresh outlook? Or maybe seek advice from a professional? Issues with siblings or neighbours may require a mediator.
Scorpio (October 23rd - November 21st)
Your budget is foremost in your mind during December. This could be because you have taken out a loan, or an investment has required extra funds, or a joint project is costing more than you expected. Whatever your personal scenario, the idea is that you need to reassess your incomings and outgoings this month. Think twice before spending big on luxuries. If you are in two minds, then wait till the planets are more positively aligned. A gamble is exactly what it says, win or lose. Only proceed if you can afford to lose.
Sagittarius (November 22nd - December 21st)
After a hopefully restful November, this is your month to shine, particularly in your private life. Home and family are highlighted and so you can enjoy spending time with loved ones. Home entertainment is the focus. This is also the idea time for self-improvement, self-development and anything that boosts your physical and emotional health. It's a good time to be alive is your motto in December. Others gravitate to you. It's your personal magnetism. Celebrations, small of big, can be enjoyed. Just remember to look after yourself rather than focus on others. Do what feel good for you.
Capricorn (December 22nd - January 19th)
If you have been thinking of taking a sabbatical then this is the month Capricorn season is a strange one to have chosen for Christmas. Sensible Capricorns are more likely to adopt a 'bah humbug' approach to the silly season. You may be more comfortable celebrating the solstice. You are happy to commemorate meaningful events, and reject anything linked to commercialism, unless it is your own business that stands to benefit. So, December sees you marching to the beat of your own drum. You may have a project close to your heart that gives you the perfect excuse to retreat and focus.
Aquarius (January 20th - February 18th)
Your social calendar fills in December. End of year celebrations are delightful for the more gregarious Aquarians. You are not necessarily religious. Rather you enjoy the opportunity to get out and network. If you have been thinking of joining a group or club, then this is the month to step outside your comfort zone and enrol. This could be purely for fun, or perhaps a topic close to your heart, something that inspires your passion. Basically, December is your month to find meaningful connections, and to focus on those who support your hopes, dreams and wishes.
Pisces (February 19th - March 20th)
The professional sector of your Solar Chart is lit up in December. Work takes precedence. You may receive a promotional, award or some form of recognition for a job well done. Alternatively, you may seek other employment with the aim of achieving more job satisfaction. This is your opportunity to pursue your professional dreams. As Confucius said: 'Choose a job you love, and you will never have to work a day in your life.' It's also possible that your role as a club office bearer or parent is also highlighted, demanding more of your time and energy.
&copy 2022 SeeingWithStars.net & MyAstrologyCharts.com